artapp and the woman
with sandra maria dami and ilaria franchini
Friday 29 April, ArtApp and an idea, LA DONNA, meet together and the meeting is illustrated by contributions from authors and pictures by photographers of the art and culture magazine.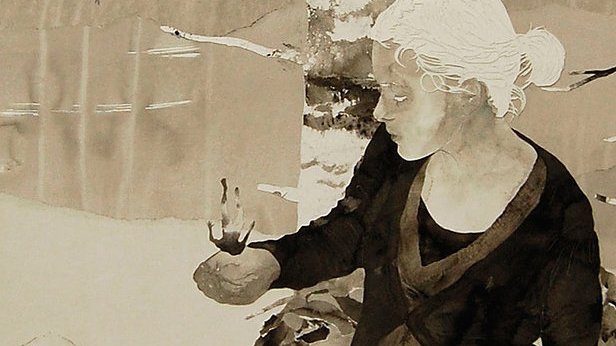 Meeting and exhibition on the theme THE WOMAN
OCRA Creative Workshop of Living
Via Boldrini 4, Montalcino (Siena)
Friday 29 April at 7:00 p.m.
A cultural event is held at OCRA Montalcino to tell the story of the meeting between ArtApp and an idea, LA DONNA (The Woman), illustrated by articles and pictures featured in issue 15 of magazine ArtApp, a workshop on interdisciplinary analysis between the creative forces of those who contribute to culture and those who consume it, open also to enthusiasts and connoisseurs. During the event, Sandra Maria Dami and Ilaria Franchini, respectively an author and a photographer of DonneDentro, bring their writing and photography to OCRA, illustrating the stages of the work they carried out, which involved emotional encounters, passion for words and the essence of photography, and how their idea was accepted at ArtApp, which led to a joyful encounter and an opportunity, which in turn led to the publication of a book.
Ilaria Franchini's DD project photos are on display at OCRA until 18 May 2016
---
About | Sandra Maria Dami
Sandra Maria Dami is a tutor for students with learning disabilities and a study method consultant. She has collaborated in the pilot project Alifortian for the integration between school resources and vocational training system resources. She has published the novel La cartella di Cuoio (The Leather Folder) and the story Miele di Lavanda (Lavender Honey) with the publishing company Caravella Editrice.
She is currently conducting research into new learning methods, while she keeps developing her interest in books and writing.
About | Ilaria Franchini
Ilaria Franchini was born in Florence, where she graduated from an art school.
She expresses her passion for pictorial portraits thorough photography, and her portraits have always been closely linked to the intimate context of the person portrayed and the surrounding environment: photographs that tell a story about an identity…
Many of her projects are about the world of women.
The opening tasting is offered by the farm Col di Lamo. Its owner, Giovanna Neri, inherited her passion for wine from her father, and today, she is an established and sought-after wine producer. What makes Col di Lamo wines special is Giovanna's ability to give her products a particular kind of love that only a woman, a mother, can feel for her child.
This is how she considers her "creatures", Rosso di Montalcino, Brunello di Montalcino, Lamo and the Acquavite, to the making of which she has devoted her life, while determining and guiding each phase of the production process. Exactly as her father taught her.
The Col di Lamo wine label has been creatively designed with the aim of giving it a feminine touch: the logo represents the delicate profile of a woman's face, while the orange and green of Lamo represent the image that Giovanna wanted to give to her company and her products.