NEW AGRONOMY
Regenerating soil fertility with a microbiological method
On 17 May 2019 a convention is held at OCRA Montalcino with the aim of reflecting on organic farming and soil fertility regeneration techniques. Vanni Ficola shares his experience with the companies in the area.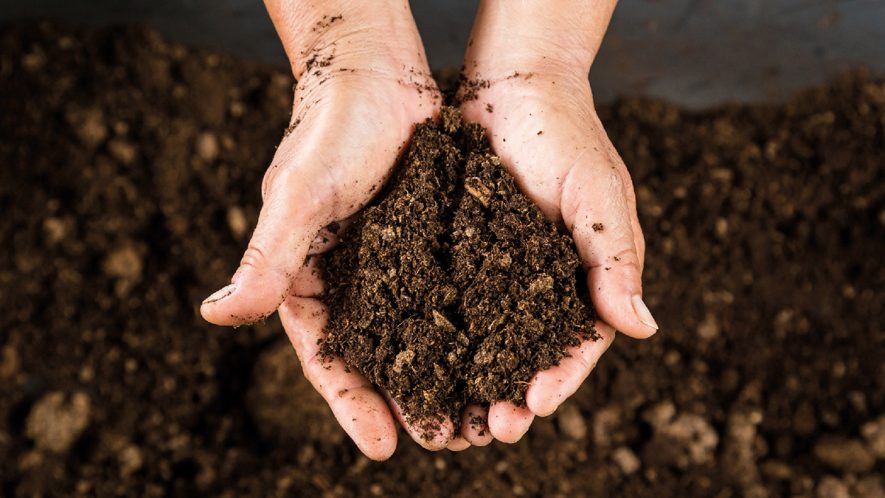 New Agronomy.
Regenerating soil fertility with a microbiological method | Convention
Friday 17 May 2019 at 5:30 p.m.
OCRA – Officina Creativa dell'Abitare
Via Boldrini 4 – Montalcino (Siena)
Under the patronage of the Municipality of Montalcino, the Scuola Permanente dell'Abitare organizes the convention New Agronomy: regenerating soil fertility with a microbiological method. Vanni Ficola gives a speech and shares his studies on natural agriculture and soil regeneration with companies and anyone wishing to participate. The conference aims to foster exchange of ideas on Ficola's knowledge and the daily practices of organic farmers. After the convention, a dinner based on organic produce is held in BistrOcra.
"There is a whole world in a handful of earth, a world of which hardly know anything. There are more microorganisms in a gram of earth than people on the whole planet." This is the basis of the reflection of Ficola, an expert in effective microorganism technology who will illustrate how a combination of tested and safe bacteria, yeasts and fungi – namely of effective microorganisms –can regenerate the soil and therefore the substrate necessary for cultivation. Ficola will start from knowledge, namely his study on the action of effective microorganisms and their importance in biogeochemical processes of soil fertility, and then move on to deal with the importance of these bacteria for the regeneration of exhausted and stressed soil, and with the methods of applying this self-fertilization technique.
A new and different, for someone unusual method: organic farming, cultivation techniques that only use what nature has always provides us with, without harnessing nature, but working together with it. Biological techniques involve the knowledge of the dynamics and balances that the environment has developed with a billion-year evolution: a cultural choice to ensure the future of the planet, which is becoming an increasingly urgent issue; as is the necessity to re-establish a relationship between mankind and the earth to ensure the well-being of both.
The guests and operators in the agriculture industry or other sectors can give speeches and share their experience, their doubts and curiosities with Ficola.
After the convention, a dinner is held at BistrOcra with traditional Tuscan dishes prepared with seasonal produce grown according to the organic philosophy.
---
About | Vanni Ficola
Vanni Ficola is an agronomist who graduated in agricultural sciences from the University of Perugia. He is specialized in floriculture and has worked for more than 15 years at leading Dutch companies. Since 2014, he has been studying effective microorganism technology, on which he has written two articles, and he provides consultancy on the application of this innovative technology in agriculture and animal husbandry. In 2015, he founded the association "Nazionale Puliti senza chimica" (National No-Chemicals Association) to promote the use of effective microorganisms instead of chemical detergents in domestic cleaning. He is a lecturer authorized by the German company EMIKO, which produces original effective microorganisms for the Italian market. He gives theoretical and practical courses on effective microorganism technology at the S.I.T.E.M. School (Italian effective microorganism technology school) in Perugia.
---
Info about the convention
Friday 17 May 2019 at 5:30 p.m.
Free entrance
OCRA – Officina Creativa dell'Abitare
+39 0577 847 065 | info@ocramontalcino.it
www.ocramontalcino.it