space and light – cordischi meets anderson
On the occasion of the closing of Paola Cordischi's solo exhibition, the Creative Workshop of Living presents "SPACE AND LIGHT", a lecture by Swedish designer Olle Anderson. During the lecture, a video made by the artist for her solo exhibition will be shown.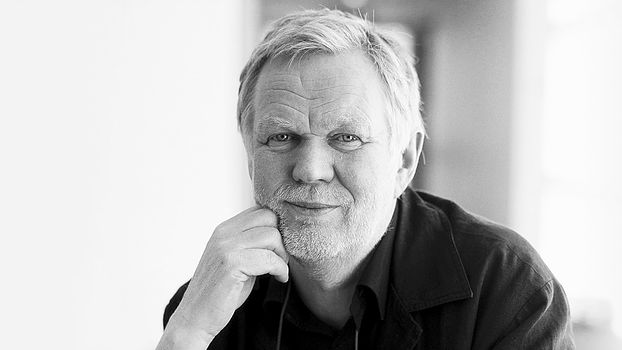 OCRA Officina Creativa dell'Abitare – Montalcino (Siena)
Saturday, 16 September 2017 at 5:00 p.m.
FREE ENTRY
Olle Anderson
A Swedish architect and designer of international renown with an eclectic and curious personality, active in many areas, from drawing and interior design to the creation of design objects, writing and teaching.
His most significant works and his continuous research focus on the field of lighting design. He creates lamps based on the harmonious relationship between the search for the forms of objects and the study of light as such, which is the area Anderson is specialized in. The phenomenon of natural and artificial light, the laws that determine the relationship between light and space and their mutual influence are the focus of the artist's personal research and are more important than the form of the object itself.
He has authored many books and is a honorary professor at the Chalmers University of Technology; one of his most well-known works is the "Stockolm Lamp", an outdoor lamp for parks and streets with which he won the Nordic Design award in 1990.
His works provide a basis for study and inspire many young designers who are fascinated by his functional and yet highly creative approach.
Paola Cordischi
Paola Cordischi was born and educated in Rome. At the end of the 80's, she completed her studies by graduating in psychology and language therapy. Then, she obtained a three-year degree in art from S.Giacomo in Rome. For a few years, she travelled between the United States and Central America, where she studied the ancient and contemporary artistic expression of the indigenous peoples. While working together with artists and artisans of Indian and Mexican origin, she created art and design objects, in particular textiles, inspired by American Indian and Pre-Columbian art. She then went on several trips to improve her knowledge of visual traditions of non-European cultures and continued her research into the aesthetics of primitive and popular cultures. Her artistic research has focused on many areas: painting, sculpture, scenography, design, fashion, costume and education. In the '90s, she experimented mainly with natural and recovered materials while being inspired by primitive and popular arts, and in more recent years, she has undertaken researche into abstract and/or geometric painting on fabric, jute and canvas, while being influenced by contemporary European art. Since 1995, she has held many personal and collective exhibitions in Italy (Rome, Naples, Viterbo, Civita di Bagnoregio, Bracciano, Cerveteri, Spoleto, Tuscania, Trevignano and Montalcino) and abroad (S. Francisco in the USA and S. Miguel de Allende in Mexico). Alberto Castelli, Pamela Cento, Gianfranco Mascelli, Marco di Mauro and Enrico Mascelloni have written about her.
---
A tasting will be offered by the winery Prato al Pozzo – Free entry
Prato al Pozzo
Prato al Pozzo is a family-run winery located in the area of Montecucco, on the slopes of Mount Amiata, 15 km from Montalcino.
"Prato al Pozzo is the story of circles meeting each other."
It is no coincidence that the circles are the main part of the logo created by Olle Anderson, a friend who helped distribute the wines of the company in Sweden.
Massimiliano Vannucci also made an important contribution to the company. Massimiliano is a childhood friend and the owner of both an important architecture studio and a modern art gallery in Pistoia. With him, art was taken to the vineyard; for a few days, some works by Fabio De Poli breathed the sweet essence of these refined bunches of grapes.
Piede Rosso represents the heart of the company's production concept. Every year, its production poses a real challenge starting from the early stages of winemaking. It is a pure Cabernet Sauvignon that by its very nature has a very aggressive character and a strong and important taste.
---
FOR MORE INFORMATION
OCRA – Officina Creativa dell'Abitare
Via Boldrini 4 – Montalcino (Siena) Italy
Phone +39 0577 847065
ocra@scuolapermanenteabitare.org
Paola Cordischi
www.paolacordischi.it