a monastery church | convention
On Friday, 19 October, at the Friuli hall of the San Francesco Parish (Grosseto), the Permanent School of Living, in collaboration with the Crocevia Foundation and under the patronage of the Order of Architects of Grosseto, holds "A monastery church", a convention dealing with the project of the place of worship.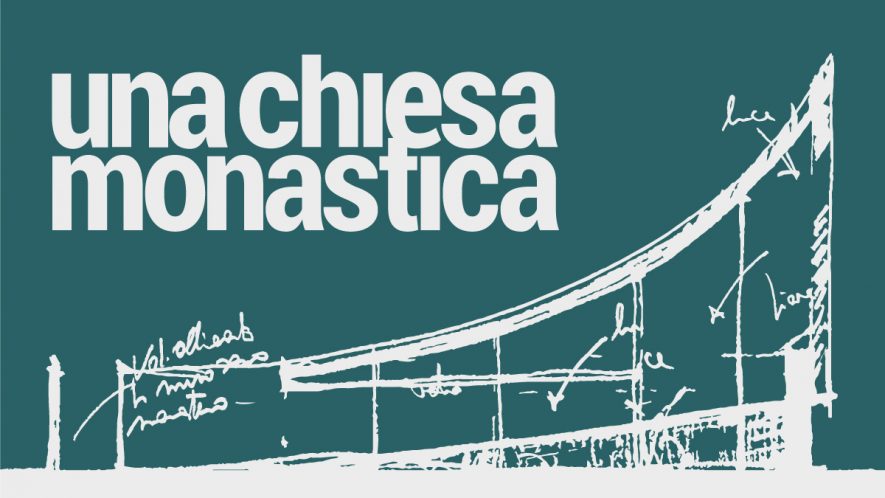 Friday, 19 October 2018, from 9:00 a.m. to 12:30 p.m. | 3 professional training credits (CFP)
Registration on IMateria or on site | participation fee 20 euro, to be paid on the spot
The conference is open to professionals, people interested in the subject matter, and last-year high school students, and it includes speeches by experts who deal with the the project of the place of worship.
The project for a place of worship is connected to the concept of the sacredness of space and its ability to affect our bodies that are immersed in it: the language of sacred architecture and the language of sacred rites define the spatial conditions necessary for spiritual transformation to take place.
Our bodies are immersed in physical space and are deeply affected by it: this relationship must always be kept in mind when planning, especially when planning a place of worship. Sacred architecture plays a decisive role in liturgy and rites, in the catharsis that happens also thanks to the way in which the environment influences our bodies. Rites are carried out physically and need a suitable place for transformation to take place. The place of worship needs to able to ensure that such transformation can occur (through rites) even in those people who are only intuitively listening without being necessarily fully aware or feeling involved. The language of rites has its own aesthetic and symbolic register, which is not rational, it is arcane, deeply rooted in our unconscious. Proceeding from these considerations, the speeches will focus on specific insights and provide a basis for a fruitful and engaging debate.
"To meditate and pray, you need a small house and around it earth as far as the eye can see" Saint Teresa of Ávila
---
Programme
09:00 – 9:15 a.m. Registration of participants applying for Professional Training Credits
09:15 – 9:30 a.m. Welcome by His Excellency Monsignor Rodolfo Cetoloni, Bishop of the Diocese of Grosseto, Giovanni Gazzaneo, Crocevia Foundation
09:30 – 10:15 a.m. Eduardo Lopez Tello Garcia, lecturer at the Pontifical Athenaeum S. Anselmo in Rome
10:15 – 11:00 a.m. Father Roberto Tagliaferri, lecturer at the Institute of Pastoral Liturgy in Padua
11:00 – 11:45 a.m. Edoardo Milesi, architect
11:45 a.m. – 12:30 p.m.  Debate coordinated by Father Roberto Lanzi from the Community of Siloe
---

A MONASTERY CHURCH
Friday, 19 October 2018 from 09:00 a.m.
Registration on iM@teria ARGR04102018103631T03CFP00300

or on site on the day of the convention
Friuli Hall – Parish of San Francesco (Grosseto)
Piazza San Francesco 2 Grosseto
Tel. +39 035772499
info@scuolapermanenteabitare.orgrg
The convention is organized by Scuola Permanente dell'Abitare, and is part of the series of events of the "Settimana della Bellezza" organized by the Diocese of Grosseto in collaboration with Avvenire, Luoghi dell'Infinito, Crocevia Foundation.