wolfgang balk
earth water air | tuscan impressions
From 30 June to 18 July 2017, the atmospheres, colours and lights of the Tuscan landscapes by Wolfgang Balk, works tending towards abstraction which encourage viewers to dig into their memory to bring back to mind their visual and emotional experiences, are on display at OCRA as part of the series Fridays at OCRA Montalcino.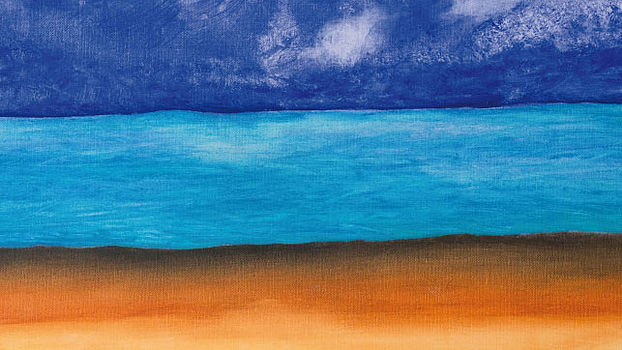 WOLFGANG BALK | Earth Water Air | Tuscan Impressions
OCRA Creative Workshop of Living – Montalcino (Siena) – Italy
Friday 30 June 2017 at 6:00 p.m.
For Wolfgang Balk, Italian landscape, and especially Tuscan landscape, is an inexhaustible source of inspiration: light, colours, mountains, rivers, lakes and especially the sky, clouds and wind. The earth and the sky encourage meditation: the play of clouds, the arrival of a storm, rain and fog, sunset and dawn. Balk aims to capture the atmosphere and show the emotions it conveys. His favourite technique is oil painting: the artist creates partly colours himself and partly uses local Tuscan pigments mixed with linseed and poppyseed oil. He is more interested in internal processes than in reality: his landscapes tend towards abstraction and encourage viewers to dig into their memory to bring back to mind their visual and emotional experiences. The works on display, all of which have been created in the last three years, include clear references to artists such as William Turner (his latest works), Alfred Sisley, Giorgio Morandi, Mark Rothko and Zen painting, and they reflect the atmosphere of Val d'Orcio, which offers ever different and exciting natural spectacles in different seasons of the year.
About | Wolfgang Balk
Wolfgang Balk was born in 1949 in Munich. He studied literature, philosophy and art history, and has worked for several publishing companies dealing with art and literature. For the past twenty years, he has been the director of the publishing company DTV. He lives in Munich and Montalcino.
LA PIEVE farm
The farm is located near the small medieval town of Castelnuovo dell'Abate and the Abbey of San Antimo. LA PIEVE by Robert and Bettina Baumann has converted love for wine and agriculture into passion and a professional and a life project with the aim of preserving high-quality artisan production. The finest wines they produce are Brunello di Montalcino DOCG, Rosso di Montalcino and IGT Toscana, which contain the warmth of the sun and are full-bodied and intense wines. In 2000, the company acquired an entirely underground wine cellar built using the most modern technologies that allow the wine to be stored and aged at a constant temperature: Robert Baumann guarantees the quality of all the procedures involved by carefully selecting the grapes, which are then harvested by hand. (www.lapieve.net)
INFO ABOUT THE EXHIBITION
Wolfgang Balk
Earth Water Air | Tuscan Impressions
INAUGURATION
Friday 30 June 2017 at 7:00 p.m.
Exhibition open until 18 July 2017
Opening hours: 10:00 a.m. – 5:30 p.m.
OCRA – Creative Workshop of Living
Via Boldrini 4 – Montalcino (Siena)
Free entrance
FOR MORE INFORMATION
Scuola Permanente dell'Abitare
Via Valle del Muto 25 – Albino (BG) – Italy
tel. +39 035 772 499
info@scuolapermanenteabitare.org
www.scuolapermanenteabitare.org
OCRA – Officina Creativa dell'Abitare
Via Boldrini 4 – Montalcino – Italy
tel. +39 0577 847065
ocra@scuolapermanenteabitare.org