max mandel
paths
From 30 March to 20 April 2018, a selection of works, including unpublished ones, by photographer Max Mandel are on display at OCRA Montalcino. Scenarios characterized by great technique and deep empathy that illustrate the professional carrier of a multifaceted artist.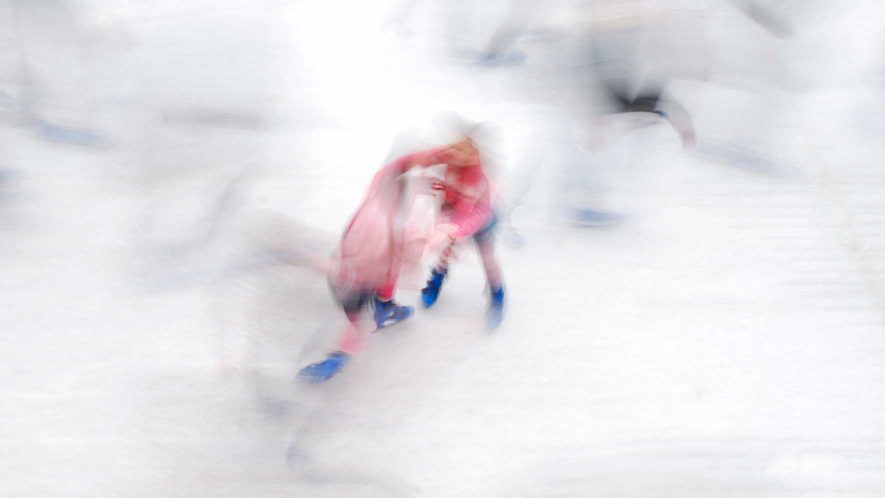 Max Mandel | Paths
Photographic exhibition
From Friday 30 March to Friday 20 April 2018
OCRA – Creative Workshop of Living
Via Boldrini 4 – Montalcino (Siena)
Under the patronage of the Municipality of Montalcino and in collaboration with the Crocevia Foundation, the Permanent School of Living presents Paths, a selection of works, including unpublished ones, by photographer Max Mandel. A selection of pictures that the artist has taken in forty years is on display in the halls of the Complex of Saint Augustine. The exhibition illustrates the author's varied professional carrier and the variety and depth of his perception, thanks to which he has been able to approach the art of photography with great technique and deep empathy.
The exhibition is entitled Paths, as it aims to illustrate the professional and personal path of Mandel, who has the attitude and balance necessary to skilfully juggle both the objective search for documentation and the emergence of his own subjectivity supported by an expressive force that provokes thought and stirs emotions.
The works on display illustrate two different approaches: that of documenting architecture and works of art, and that of personal research, from which surprise at unexpected moments emerges, as shown in the Travel Notes.
The two perspectives meet and are reinterpreted in the photographs of women in The other half of the work, which deal with the relationship between people and work done through the evocative force of some signs with more or less evident references. His attention to individual moments emerges from the last phase of his research; in this phase, he reworks his pictures as an a posteriori exercise and closely examines the techniques involved by creating decoupages. The last part of the exhibition is a cycle of photographs taken with mobile phones that tell of his renewed fascination for the search for the framing and the immediate pictures.
"Mandel's gaze – writes Giovanni Gazzaneo – is moved by passion for the beauty of everyday life. It is capable of combining knowledge and seeing; it does not want to show us the surface of reality, which may be dazzling but is still only appearance, but its essence, its most intimate poetry."
The exhibition offers an opportunity to identify the particular aspects of the constant research that characterize the works of the Lombard photographer and to be involved by the expressive force of his pictures, to see the world through his eyes, passionate, brilliant and lively eyes.
Maximilien Mandel c'est un oeil: il sait voir. J'ai été toujours fasciné par la réalité absolue, ce respect pour la vérité quotidienne qui ne peut nous être donnée que par le Réalisme.
C'est decouvrir un monde nouveau, et un art de tout respect, que de voir cette réalité détaillée saisie par Maximilien Mandel, et de s'apercevoir
qu'elle est une oeuvre d'art absolue, tout en étant une parcelle authentique de notre vie quotidienne. C'est ça le grand Art,
c'est ça le don rarissime.
Henri Cartier-Bresson, 1990
Maximilien Mandel is an eye: he knows how to see. I have always been fascinated by absolute reality, this respect for everyday truth that can only be given to us by Realism.
To see this detailed reality captured by Maximilien Mandel, and to realize that it is an absolute work of art and at the same time an authentic part of our daily lives, is to discover a new world and prestigious art. That's great art, that's a rare gift.
About | Max Mandel
Max Mandel is a photographer and an iconographic researcher. His professional activity focuses mainly on filming and documenting works of art, urban and architectural contexts, and landscapes. From 1988 to 2005, he was responsible for the photographic documentation of the excavation (Jordan) and restoration (Syria, Egypt) campaigns of the Studium Biblicum Franciscanum in Jerusalem. He is committed to the dissemination of the history of photography, in particular, he deals with the period of its birth and its first developments in the nineteenth century. In addition to photographic documentation, he deals with artistic photography. He carries out varied research, which is illustrated in the following collections: Travel Notes, The Other Half of the Work, The Tigris and the Euphrates, Trip to Italy, Snippets of Time, Decoupage, Street View Postcards. His exhibitions include: Museum of Modern Art, Konya (Turkey), 1986; Consulate General of the United States of America, Milan, 1996; Art Library of Castello Sforzesco, Milan, 2001; Zoom International Photographic Exhibition, Tokyo and Atami (Japan), 2004; Museum of Mevlana, Konya, 2008; Embassy of Italy in Kabul (Afghanistan), 2008. His photographs are featured in numerous books and publications of Italian and foreign publishing companies.
www.maxmandel.it
VERNISSAGE. Meet the artist
Friday 30 March 2018 at 7:00 p.m.
OCRA Creative Workshop of Living
Via Boldrini 4, Complex of Saint Augustine – Montalcino (Siena)
The opening tasting is offered by Cupano, a wine company located on a stone hill near Ombrone. Thanks to its location, the company has access to natural drainage, minerals and a wonderful view. The vineyard stretches over 34 hectares at 200 metres above sea level. Cupano puts in its wine a season, the history and the landscape of the area. The result is a winemaking enchantment based on a process that follows the principles of biodynamics.
www.cupano.it
Info about the exhibition
Opening hours: 10:00 a.m. – 6:00 p.m. (Monday to Friday)
Free entrance
OCRA – Creative Workshop of Living
+39 0577 847 065 | info@scuolapermanenteabitare.org