loriano bigi
looks into the soul
On Friday 27 May, an exhibition of a collection of pictures born from the curious gaze of Tuscan photographer Loriano Bigi, a traveller, and from his ability to capture in one shot the moments of everyday life of women and men in distant places and from different countries is held at OCRA Montalcino.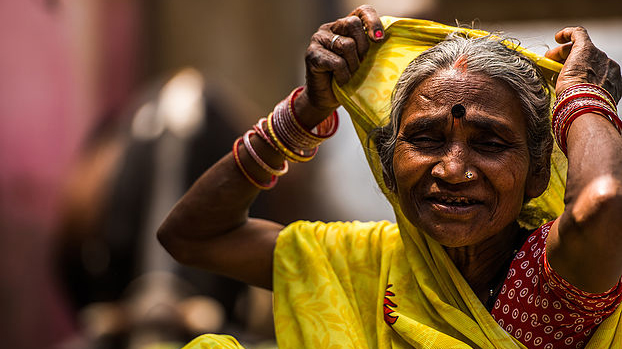 Photographic exhibition
OCRA Montalcino (Siena) | FREE ENTRANCE
Friday 27 May 2016 at 7:00 p.m.
During the meeting with Loriano Bigi, a collection of pictures born from the curious gaze of a traveller and his ability to capture in one shot the moments of everyday life of women and men in distant places and from different countries is exhibited.
Bigi tells us about the possibility of meeting a world that has almost disappeared for us, where people watching means that there is something, that there is humanity with the ability to meet each other, which belongs to the history of human begins, but which we seem to have lost.
"There are peoples – says Bigi – who have retained the ability to look beyond things and into the hearts of people and have not lost it due to our plethora of words and reasoning. Eyes of human beings that penetrate our fragile armour, thus showing us the uselessness of our feeling like we were kings: eyes that look from a history and culture deeply rooted in millennia and that, kindly and without asking anything of us, welcome us as we are."
The exhibition "Looks into the Soul" tells of human beings who are still able to look at us and penetrate our fragile armour, thus shaking our artificial confidence.
"The exhibition – goes on saying Bigi – is a short trip to Southeast Asia illustrated through a collection of images that show how one can learn to look inside oneself through the eyes of someone else."
---
About Loriano Bigi
Loriano Bigi was born and raised in Tuscany, and he has been living in Rome for some years.
Photography has always been his favourite tool for representing amazement at beauty: over time, he has understood that this goal cannot be achieved by reproducing the myriad of details that the eyes can see, but by using small details to tell about the emotions conveyed by the experiences we make and live in our personal history.
The place of reality where beauty becomes more evident is not works of art or natural wonders, it is the faces of human beings, their mystery and their magnificent simplicity: for this reason, portraying people and their faces, which reflect the unquenchable thirst for beauty which they themselves are made of, has become the main theme of this story.
Nothing expresses the essence of an object as well as the desire that it arouses and that makes it attractive.
On display from 27 May to 5 July 2016
Tuesday to Friday 10:00 a.m. – 5:30 p.m.
The opening tasting is offered by the farm Il Cocco di Montalcino, which derives its name from the leader "Ser Cocco Salimbeni", who lived in the fortress in Castiglione d'Orcia in 1400 and controlled the nearby Via Francigena with his militia: the farm was the military outpost on the southern side of the Valley of Orcia. The Cocco vineyard already existed in 1800; the production of Brunello wine began in 2002 with a small batch of grapes. Today, the company is run by Giacomo Bindi, a young farmer who has increased the production of wine and oil together with his siblings Ettore, Domitilla and Stefano: three hectares of vineyards cultivated with organic methods without herbicides or chemical fertilizers produce the wines BRUNELLO DI MONTALCINO, Rosso di Montalcino (DOCG and DOC wines) and Rosso Toscano BRUNATO (IGT wine). The Sangiovese grapes of the farm Il Cocco ripen between the end of September and the beginning of October; they are then vinified in the old stables and ferment and are refined in oak barrels in the winter, so that in the spring the wine is ready to begin aging for the production of refined Brunello.