isanna generali
in pieces
From 29 June to 20 July 2018, OCRA Montalcino hosts In Pieces, an exhibition of a collection of works by Isanna Generali. A contemporary installation that breaks everything down into pieces to raise questions, define fragments and reinterpret the assembly.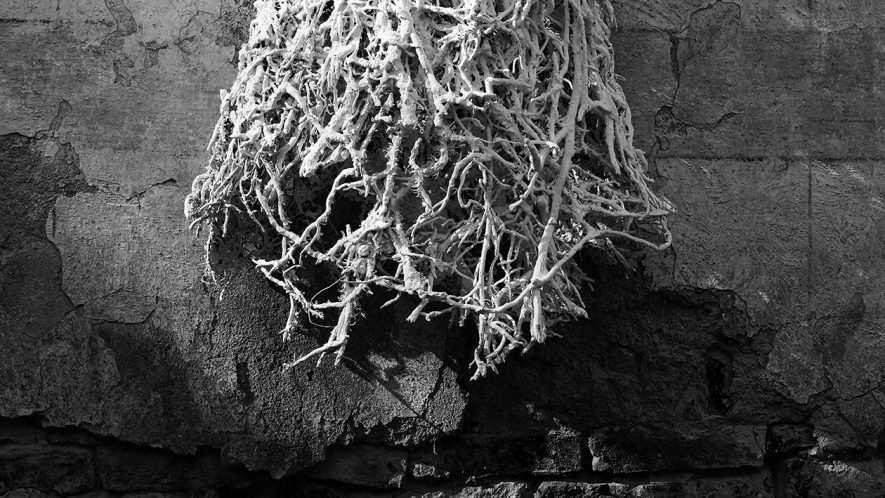 IN PIECES
It is the state of things, or at least that is how it has seemed to me for a long time
Isanna Generali | In pieces, the state of things, or at least that is how it has seemed to me for a long time
From Friday 29 June to Friday 20 July 2018
OCRA – Creative Workshop of Living
Via Boldrini 4 – Montalcino (Siena)
Under the patronage of the Municipality of Montalcino, the Permanent School of Living presents In Pieces, an installation set up in the halls and cloister of the fascinating Complex of Saint Augustine in the heart of Montalcino.
"An alarm? An impediment? No! It's the state of things, or at least that's how it's seemed to me for a long time. A resolute way of perceiving things that requires attention, care, reflection and planning.
I prepare myself and then I make attempts, I look for and draw temporary, mutant maps. I look for what speaks to me and seems true and credible to me and then I put together those things that keep 'asking questions'."
This is how Isanna Generali tells the story of how her works come to be, her artistic expression being the result of her refined sensitivity. Based on a transversal and unforeseeable interpretation of the reality and the world in which we are immersed, Isanna Generali proposes her multiple and mutant visions that translate into signs and unique installations or material objects, such as paintings and sculptures. Her work implies building relationships between and intertwining things; defining an unambiguous objective is not easy, as disassembling and "breaking down into pieces" play an essential role. It is a search for meaning, an attempt to bring to light that which is not directly visible, which escapes us and is elusive, sometimes only because it is observed from a single limiting perspective.
As often happens, the artist has the task of showing us "other" ways that help us to understand ourselves and the world around us, to define a fabric of belonging. The user has the task and the pleasure of getting lost and then finding themselves in a game of recognition and discernment.
"This is the task: to relate all those things that 'talk' to us and ask us questions.
There are many different possible answers, but answering is not the main objective.
I insist in trying to establish bridges, ties, connections, sometimes cages, but that's the 'house' we live in, that's where we are. Matter always amazes me and gives me a pleasure that justifies the fear of getting lost, of the 'nonsense' of any attempt at doing. The 'pieces' are the basis of the work, which entails dealing with endless questions, discoveries, fears, and why not, even failures. But that's not what matters. If I do, if I act, I live."
About | Isanna Generali
Isanna Generali was born in Modena in 1947. She is an artist and has lived and worked in Tuscany since 1965, where she developed her skills in the field of graphic arts at a master's course in art. She is interested in decoration, design of furniture objects and advertising graphics. From 1971 to 1992, she taught paintings at the Art Institute of Florence, and she took an active part in experimental teaching activities, expression workshops and theatre entertainment. She has designed and created toy prototypes, educational material, sets for theatres and other cultural events. She held her first exhibition in Barcelona in 1981. Since then, she has held exhibitions and installations and written publications in Italy, Austria, France and Spain. She has collaborated in research and has promoted initiatives in the field of visual arts, with particular attention to the world of women and image creation.
VERNISSAGE. Meet the artist
Friday 29 June 2018 at 7:00 p.m.
OCRA Creative Workshop of Living
Via Boldrini 4, Complex of Saint Augustine – Montalcino (Siena)
The opening tasting is offered by the farm Baricci, located in Montesoli, Montalcino. In 1955, Nello Baricci went against the mainstream and chose to remain in his land while everyone was moving away: 15 hectares of valuable soil set between the hills above the country and the plains. His company was the first company that was established in the area and it was also the first company that registered its vineyards in the Brunello Register at the Chamber of Commerce of Siena, on 10 October 1966. In 60 years, the union between Baricci and Montosoli has grown so strong that they have become one single thing, the combination between mankind and nature.
www.baricci.it
Info about the exhibition
Opening hours: 10:00 a.m. – 6:00 p.m. (from Monday to Friday)
Free entrance
OCRA – Creative Workshop of Living
+39 0577 847 065 | info@scuolapermanenteabitare.org