francovich | to know the past, to broaden knowledge
On Friday 26 May, ten years after the untimely death of one of the most influential post-war archaeologists, a travelling exhibition at OCRA Montalcino commemorates Riccardo Francovich, who is considered the founder of modern Italian Medieval Archaeology.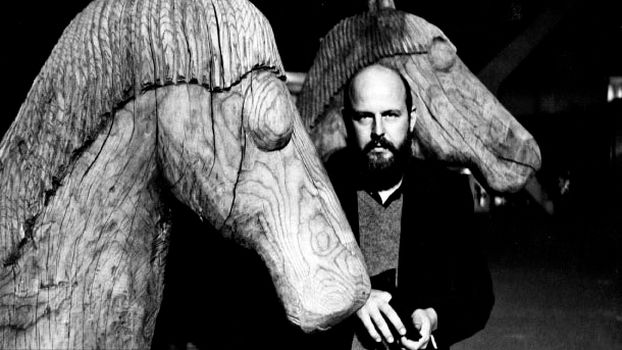 RICCARDO FRANCOVICH IN MONTALCINO
OCRA Creative Workshop of Living – Montalcino (Siena)
Friday 26 May 2017 at 6:00 p.m.
For Riccardo Francovich, the purpose of archaeology was not only to reconstruct past events, but also and above all to contribute to the preservation of cultural heritage and to urban and landscape planning: in recent years, he created the Archaeological and Technological Park of Poggibonsi and prepared an important document, the masterplan of the National Technological and Archaeological Park of the Colline Metallifere, which was published posthumously and provided instructions for future actions aimed at preserving and improving the large mining area, on which he had conducted research.
The presentation of the exhibition will be attended by Stefano Campana, lecturer in ancient topography at the University of Siena, Cristina Felici, archaeologist, Emanuele Vaccaro, archaeologist.
Riccardo Francovich
Riccardo Francovich (Florence 1946 – Fiesole 2007) graduated with a thesis on medieval history from the faculty of humanities of the University of Florence in 1971; in 1975, he began his academic career by teaching medieval archaeology at the University of Siena; from 1986 to 1989, he directed the department of archaeology and art history of the same university. From 1974, he was editor-in-chief of the magazine Archeologia Medievale, of which he was one of the founders. He was the vice-president of the International Society for the History of Medieval Ceramics in the Mediterranean Basin from 1991 to 1995, the coordinator of the magazine Archeologia e calcolatori, and the president of the Society of Italian Medieval Archaeologists (SAMI). Riccardo Francovich authored over 150 publications and conducted important excavations in Tuscany and other Italian regions. He was appointed President of the Technical and Scientific Committee for Archaeological Heritage, one of the seven committees of the Higher Council for Cultural Heritage and Landscapes of the Ministry, by the Minister for Cultural Heritage.
SHOW ABOUT THE EXHIBITION
Riccardo Francovich
To know the Past, to Broaden Knowledge
Friday 26 May 2017 at 6:00 p.m.
OCRA – Creative Workshop of Living
Via Boldrini 4 – Montalcino (Siena)
Until 16 June 2017
Opening hours: 10:00 a.m. – 7:00 p.m.
Free entrance
FOR MORE INFORMATION
Scuola Permanente dell'Abitare
Via Valle del Muto 25 – Albino (BG) – Italy
tel. +39 035 772 499
info@scuolapermanenteabitare.org
OCRA – Officina Creativa dell'Abitare
Via Boldrini 4 – Montalcino – Italy
tel. +39 0577 847065
ocra@scuolapermanenteabitare.org