architecture or bio-architecture? | convention
On Friday, 22 April, the professional refresher course ARCHITECTURE OR BIO-ARCHITECTURE organised by the Permanent School of Living in collaboration with the "Montalcino Bio" Committee is held at the Creative Workshop of Living in Montalcino. Pre-register on iM@teria.it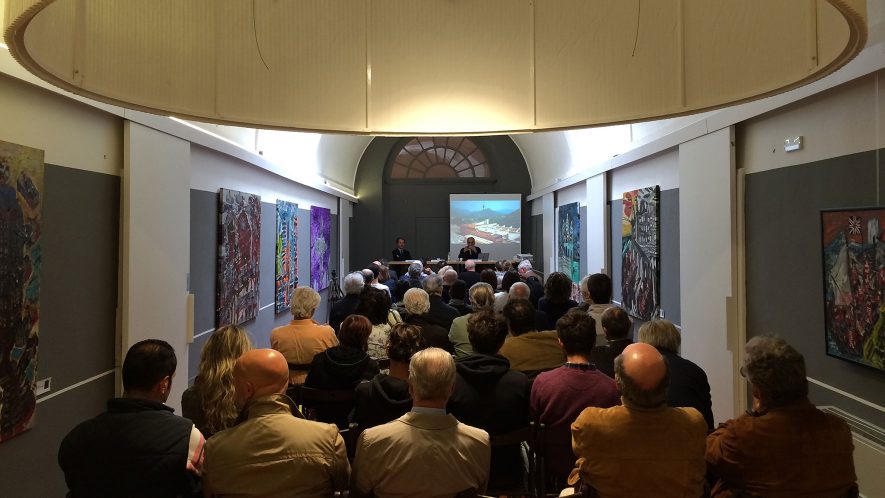 Professional refresher course | 4 Professional Training Credits (CFP)
OCRA Officina Creativa dell'Abitare
Via Boldrini 4, Montalcino (SI)
22 April 2016 – 09:00 a.m.-12:30 p.m.
The convention
In all past civilizations, architecture was shaped by the relationship with nature, while today the environment is considered an obstacle to the increasingly fast human-made changes; architecture is often regarded as being self-representative and linked to the way of living, but separated from the environmental context, as if it had no relationship with the water, wind, sunshine or the orography of the territory.
Architecture and the construction industry can certainly improve or worsen the quality of life, because we are continuously and deeply influenced by the effects produced on us by the environment, i.e. we are stimulated by the environment for better or for worse. Architecture and the construction industry can influence our lives and our behaviour.
Concrete, steel, bricks, and the shapes created by these materials influence behaviour and feelings. However, we are not only influenced by materials and shapes. The noise they generate and smells they give off also stimulate our behaviour and affect our character. The same person behaves differently in different places.
Only through a more careful relationship with nature can we improve our lives and the performance of our buildings. This is the desirable approach that should be adopted with the aim of regaining sensitive knowledge of building aimed at living in harmony with nature, which is our only source of livelihood.
Based on this process, architects should be aware that their profession involves continuous research in the human soul, the shapes, the technical solutions and the materials, as well as combining their profession with their own time and exploring the cultural heritage of the past, which provides a solid and irreplaceable basis for comparison.
It is essential to go back to ecological thinking, understood as the ability to think of and then design projects in harmony with the systematic nature of its elements; i.e. the ability to build in harmony and balance with nature.
---
Programme
09:00 a.m. Welcome from the representatives of the "Montalcino Bio" Committee
09:30 a.m. Lecture "Architecture, building, ecology" by architect Edoardo Milesi, the Director of the Permanent School of Living
10:30 a.m. Break
10:30 a.m. Lecture on the history of landscape and typical product certification: a new frontier of territorial marketing?
Gaetano di Pasquale, a lecturer from the Agriculture Department of the University Federico II of Naples and a member of the association land.is
11:00 a.m. Debate
12:30 p.m. Conclusion of the convention
---
How to register
Free entry
To receive the professional training credits: register on the iM@TERIA portal with the code: ARSI15032016092457T03CFP00400 – this convention is recognized by the Order of Architects of the Province of Siena
€ 20.00 to be paid on the spot on the day of the convention.
Pre-registration until 19 April 2016, maximum number of participants 50.
Info: OCRA Montalcino, Phone +39 0577 847 065 – ocra@scuolapermanenteabitare.org