vedic art with christine persson
From April 3 to October 30, 2019, every Wednesday, Christine Persson's Vedic Art at OCRA Montalcino. A series of workshops to project oneself outside, through the creative and liberating act of painting.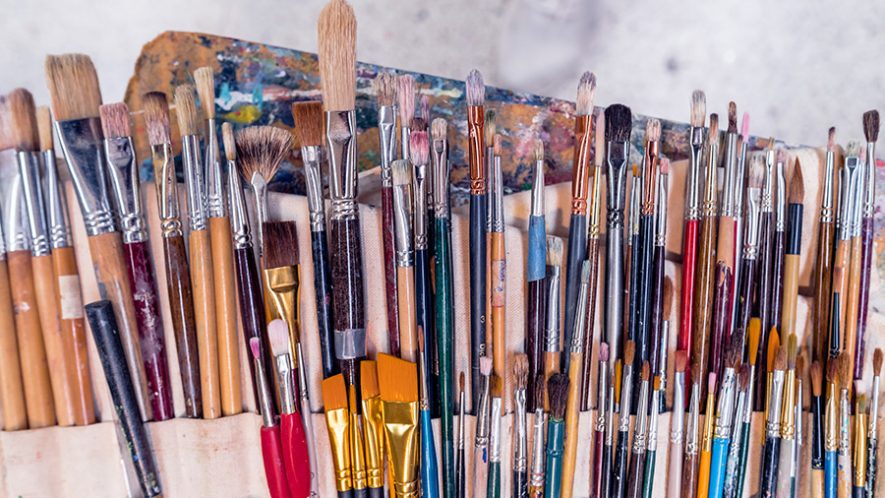 Vedic Art by Christine Persson
Creative painting workshops
from Wednesday 3 April to Wednesday 30 October 2019
OCRA – Officina Creativa dell'Abitare
Via Boldrini 4 – Montalcino (SI)
What is a Christine Persson Vedic Art laboratory? It is not a painting course, but rather a method. A method to help remember to paint and create art. Approaching Vedic Art means connecting with the nature of existence, understanding where we come from and where we are going. Use a real navigation map, a key to finding the inner compass that we all have – and we don't know we have – that shows us the way that leads to inner peace.
Taking part in a Vedic Art workshop is a carefree and surprising way to connect with your creativity, reduce stress and release new ideas. It means acquiring security, acceptance and self-awareness; crumble the inner blocks; to free one's creative self. And above all to have fun.
No special requirements are required to participate in the workshops: just be available to get in touch with your inner source of ideas and emotions.
---
Info
From 3 April to 30 October 2019
every Wednesday from 17:00 to 19:30
OCRA – Officina Creativa dell'Abitare
Via Boldrini 4, Complesso di Sant'Agostino – Montalcino (SI)
+39 0577 847 065 | ocra@scuolapermanenteabitare.org