archos summer school 2019
an innovative residential course
between architecture and theatre
Archos Summer School is a residential workshop in the heart of Tuscany for 15 students or young architects who believe in the social and political role of architecture and have questions about how to implement it. A full immersion in the world of design in close contact with university lecturers and professionals including design workshops and master lectures.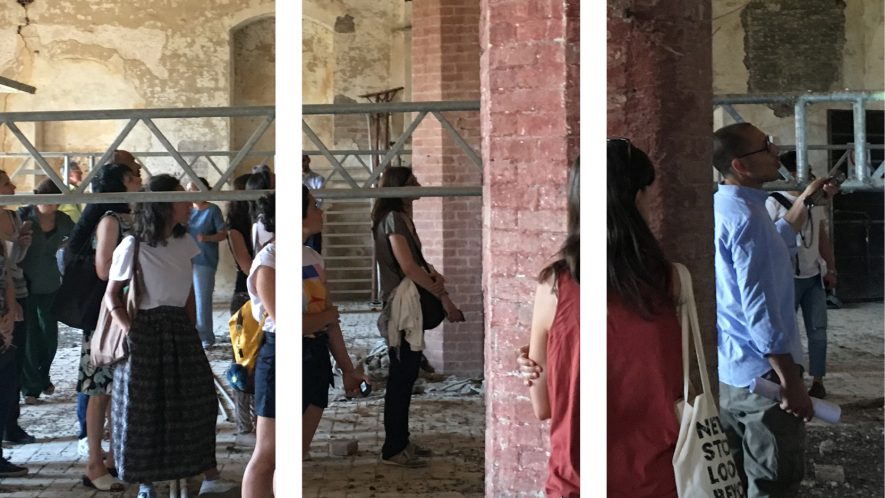 URBAN REGENERATION
An alternative to a smart city for a constantly changing open city

09-20 September 2019 | OCRA Montalcino
Archos Summer School is aimed at all those who are convinced that architecture should create processes and who believe that it is essential to define a thought critical of the society where we live and work, which requires people to acquire the skills and abilities necessary to understand the complexity and making choices for the common and social good. Thanks to the constant collaboration of specialists from various disciplines and artists, Archos Summer School provides the tools necessary to deal competently with the complexity of issues that surround humanity and the world of living. Experts of all kinds and in various fields connected with each other will provide food for thought and raise questions and doubts that stimulate discussion and debate. In a society where people tend to look at events in a superficial and unilateral way, it is essential that architects recognize, investigate and analyse the world around us, so as to create new possible visions.
---
Design workshop
an innovative multi-building agricultural vocational school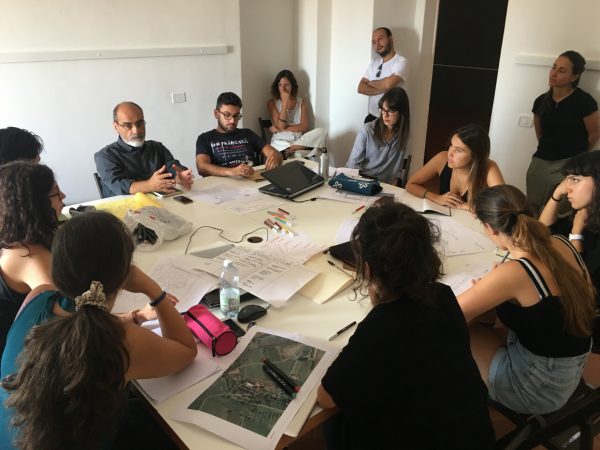 Students will have to design an innovative multi-building agricultural vocational school in San Giovanni d'Asso di Montalcino, Tuscany, including the conversion of the existing buildings of the agricultural consortium, the renovation of some buildings to extend the current primary school, the creation of agricultural workshops in the fields, the installation of state-of-the-art solar greenhouses, a food shop selling products made in the school, as well as a canteen-restaurant open to the public. They will design a laboratory school, a concrete example for businesses and communities; an agricultural school where students, including those categories that are generally excluded from the production cycle, can produce, learn and create environmentally friendly agriculture. A way of living and communicating that takes into account not only the present, but also past and future generations. An inclusive incubator of farming, cultural, artistic and urbanistic projects.
Theatre workshop
Humanity and cybernetics: tools for the orientation and open-mindedness of individuals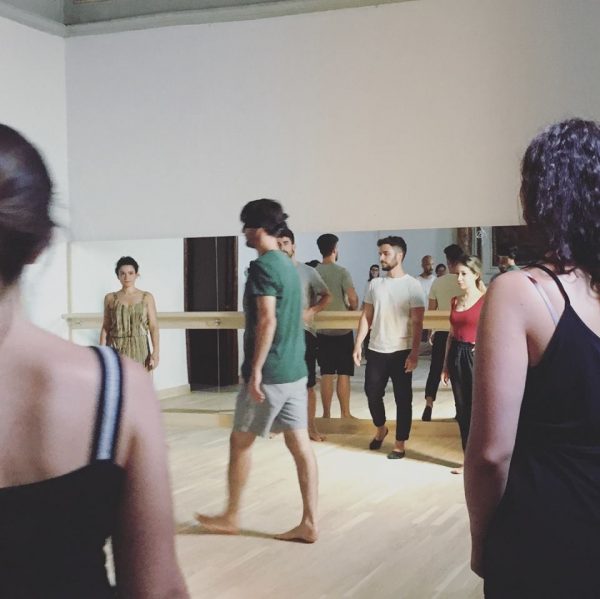 The idea of combining the architecture workshop with a theatre research course was born from the conviction that performing arts can represent the right context in which people can think of undiscovered places, explore and experiment with individual and collective criticism in search of possible and impossible alternatives. Theatre seen as a tool to approach deep critical thinking becomes a real experience aimed at creatively experimenting with architecture and sharing space under the guidance of Dynamis, a group of professionals dedicated to theatre and performing arts.
Lectures "The Humanist Architect"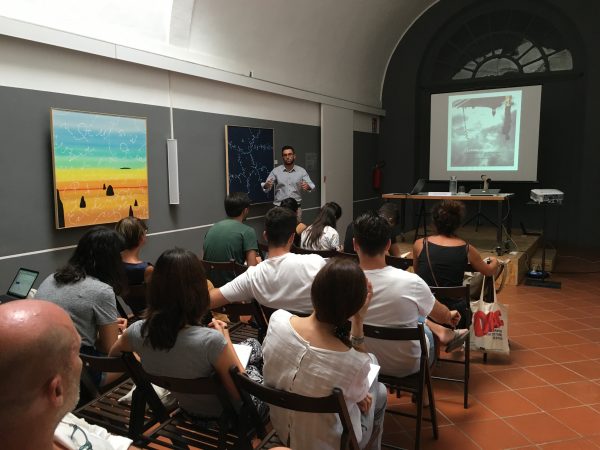 A reflection on the design and management of urban spaces from the point of view of the humanist architect, to acquire the ability to rethink urban voids and suburbs according not only to urban planning. The architect's project is a visionary look forward aimed at improving behaviour and lifestyle by tackling the most important challenges faced by our planet. The lectures are open to the public, while members of the Professional Association of Architects taking the lectures are entitled to receive professional training credits.
---
The Places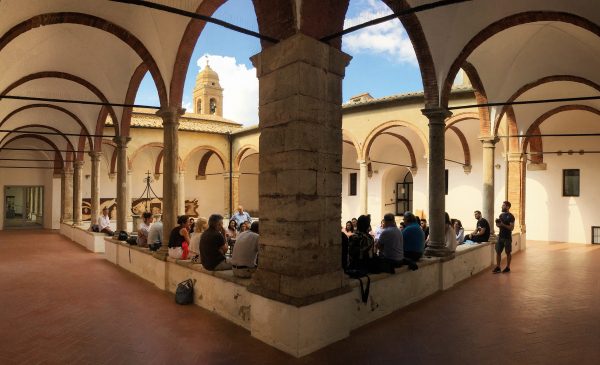 Archos Summer School 2019 offers an immersive experience in an amazingly beautiful setting in the heart of Tuscany between the past and the present to those interested in learning the performative possibilities of space and using them to influence behaviour. Those taking part will not be just students but actual inhabitants of OCRA. By living in close contact with lecturers and professionals, they will be supported while creating and developing the project through lectures, guided tours and events.
The Lecturers
A team of multidisciplinary lecturers composed of philosophers, anthropologists, historians, archaeologists, sociologists, artists of international renown as well as architects and urban planners.
Traineeship
The most deserving students will be selected for a traineeship at the Edoardo Milesi & Archos studio.
---
How to enrol and enrolment deadline
To participate in the selection: fill in the application form e and send it to info@scuolapermanenteabitare.org by 26 July 2019 together with the following documents:
15/50 degree;
– motivational letter or video;
– curriculum vitae;
– self-certification according to art. 46 of Presidential Decree no. 445 of 28/12/2000;
– a copy of a valid personal identification document;
– a copy of residence permit (for non-EU citizens).
Scholarships
The 15 candidates selected by the Examination Committee will be eligible for a scholarship from the Bertarelli Foundation. Thanks to the scholarships of the Bertarelli Foundation, the enrolment cost for the selected students will be € 850 (instead of € 1,850).
Calendar
Application form sent by 30 June, € 650
Application form sent by 15 July, € 750
Application form sent by 26 July, € 850
Communication of selection results, 1 August
Payment of the registration fee, 23 August
The following application requirements apply: maximum age 35 years as of 1 January 2019; Bachelor's or Master's degree or being enrolled in the fourth year of a single-cycle university degree course.
---
Info
Archos Summer School 09/20 September 2019
OCRA Officina Creativa dell'Abitare, Via Boldrini 4 Montalcino, Italy
Scuola Permanente dell'Abitare
Via Valle del Muto 25 Albino (BG)
Phone +39 035 772 499 info@scuolapermanenteabitare.org
Via Boldrini 4 – Montalcino (SI)
Phone +39 0577 847 065 ocra@scuolapermanenteabitare.org