dance summer residence
From 10 to 14 July 2019 at OCRA Montalcino an intensive and residential seminar dedicated to contemporary dance, a training proposal geared to site specific performance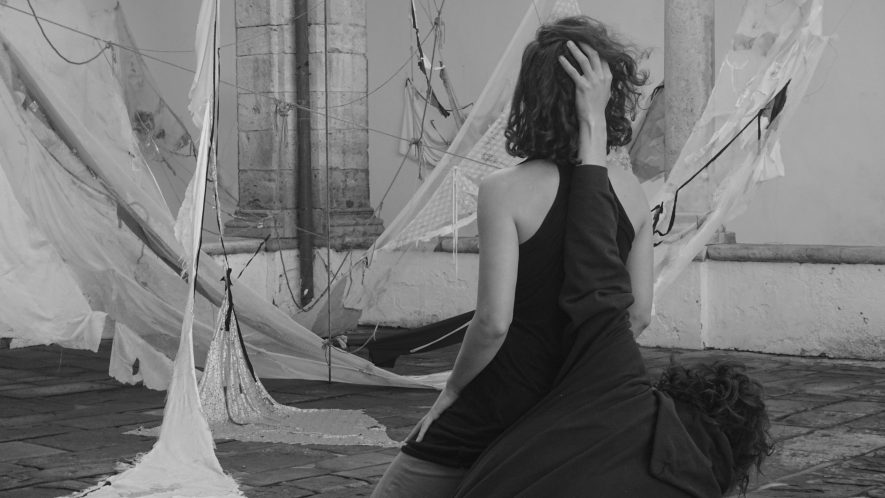 DANCE SUMMER RESIDENCE
Intensive contemporary dance seminar
End of workshop performance and final party | Saturday 13 July from 7.30pm
10 -14 July 2019 | OCRA Montalcino (Siena), Italy
Permanent School of the Living, in collaboration with Samuel Nicola Fuscà, organizes an intensive and residential contemporary dance workshop for a group of young American dancers, a stimulating experience that combines professionalism and different disciplines in a unique and fascinating environment.
The pedagogical proposal is based on site-specific research, in close relation with the place that hosts it.
The course aims to provide the group of young artists the opportunity to explore dance both as a motor discipline and as an art, through attention to perception, of one's body and physical space. The knowledge of space through the awareness of one's own weight, in a constant balancing act, provides the tools for a greater awareness of one's subjectivity.
The days will be marked by a series of classes led by dancers / choreographers from different backgrounds, who will deepen the study of movement, choreographic thinking and site-specific improvisation through their own methods. The evenings will be dedicated to the study and theoretical exchange with external interventions. The group dynamics will be stimulated and strengthened by the possibility, for the participants, to share spaces and moments of conviviality; giving a high social value to the experience.
The workshop will end on Saturday 13 July with the final celebration during which it will be possible to watch the site specific performance.
---

Artistic direction: Samuel Nicola Fuscà
Collaboration: Marta Bichisao
Lecturers: Perla Avirem, Marta Bichisao, Marcella Cappelletti, Francesca Duranti, Samuel Nicola Fuscà
Coordination: Francesca Bianchi, Viola Grassenis
Logistics: Lassie Dembele, Amadi Haidara
---
INFO
Dance Summer Residence 2019  | 10/14 July 2019
End of workshop performance and final party | 13 July from 7.30pm
OCRA Officina Creativa dell'Abitare, Via Boldrini 4 Montalcino
Scuola Permanente dell'Abitare
Via Valle del Muto 25 Albino (BG)
Phone +39 035 772 499 info@scuolapermanenteabitare.org
Via Boldrini 4 – Montalcino (SI)
Phone +39 0577 847 065 ocra@scuolapermanenteabitare.org