ferMENTInscena 2016
theatre workshop montalcino
An advanced theatre training workshop held in Montalcino, open to theatre art students from all over the world. A unique experience in performing arts with Masters of international renown.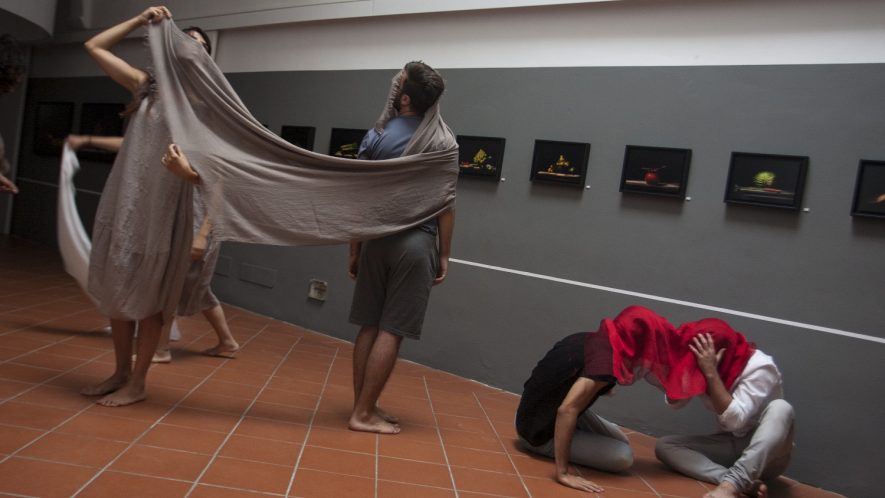 Advanced theatre training workshop
OCRA Officina Creativa dell'Abitare
Via Boldrini 4, Montalcino (SI)
22 August / 05 September 2016
The workshop
FerMENTInScena – Thanks to the Bertarelli Foundation and the Municipality of Montalcino, the Montalcino Theatre and the Permanent School of Living are promoting the first FerMENTInScena – Montalcino Theatre Workshop: a 16-day theatre workshop in the splendid setting of Montalcino for a higher education experience aimed at student actors, directors and playwrights. An intensive residential training course in the heart of Tuscany, in one of the most beautiful and evocative locations of Val d'Orcia, where many training and education events were held in the past.
Montalcino therefore becomes a place where advanced theatre training takes place and where students from all over the world have the opportunity to enjoy an important experience in performing arts with masters of international renown.
Based on the main principles of the historic International Actors Festival, which from 1980 to 1983 made Montalcino one of Europe's most important theatre training centres, students will have the opportunity to live together and stay in a place in direct contact with urban and performative architecture spaces to exchange ideas and create theatre performances.
The training programme
While taking part in the training course, students will live in different locations in the area, the urban spaces of Montalcino and the Bertarelli Foundation Forum in Poggi del Sasso. The theatre workshop will be held in each of the chosen locations with the aim of discovering the expressive potential generated by the encounter between locations and actors.
Languages and stories will be created in connection with the locations and will be experimented with through writing and improvisation exercises. At the end of the workshop, a performance will be given in each of the chosen locations.
The workshop is aimed at 12 young theatre artists, for a total of:
– 10 actors
– 1 assistant director
– 1 playwright
Scholarships
The 12 students selected by the examining committee will be able to benefit from a scholarship that covers all the costs of the lessons and the expenses for full-board accommodation at OCRA The Creative Workshop of Living in Montalcino.
Lecturers
Stefano de Luca (direction) and Manfredi Rutelli (dramaturgy)