german design award 2020 – excellent architecture to the inhabited roccolo in clusone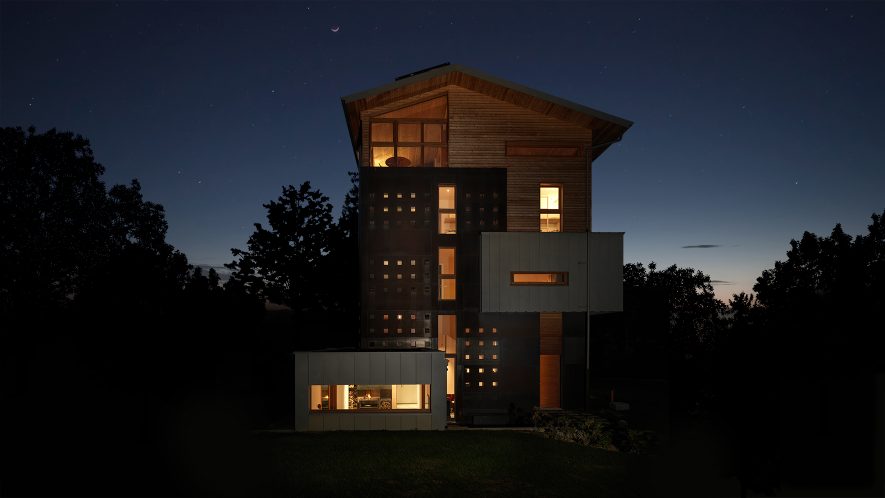 The inhabited Roccolo designed by Edoardo Milesi & Archos has won the prestigious German Design Award 2020 – Excellent Architecture category, the international award given by the German Design Council to projects that offer pioneering contributions to the panorama of German and international design.
Comment from the international jury:
«The tower-like architecture is comprised of different volumes that create a sculptural construction. A variety of materials and textures – in the form of cement, larch wood and metal – further differentiate the volumes from one another. As well as this, the construction makes a formal and material connection with the region.»
The roccolo is a fascinating contemporary reinterpretation of a typical building of the Lombard landscape, a vertical place that connects the earth and the cosmos through our souls to escape the stress of the urban world, where aesthetic ideals are sublimated in the modesty of simple forms and natural materials, while leaving complexity to nature around us. To live in a bird catcher hut means to know how to be amazed at nature, to love it and to learn to know it through the concept of emptiness.
Progetto vincitore:
the inhabited roccolo